Vergangene Veranstaltungen
Wingsuit skills camp 11.7.-12.7.2022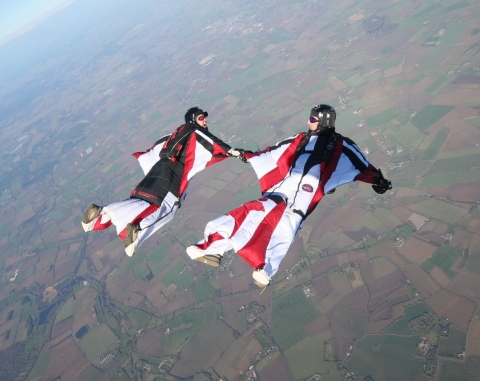 Do you want to learn Wingsuit Flying? Do not try it of your's own. Come to our Wingsuit Flying School. We will teach you in a safely.
we are the only one real Wingsuit Flying school in Czech Republic with written school books and all learning tools
our coaches are professionals who attended World Wingsuit Championship and other important competitions
we have big experience with Wingsuit Flying coaching, since 2010 we regulary organize First flight courses as well as advanced courses
our first instructor was european WS mentor Rolf Brombach, we have very good cooperation till present days
Programm:
theory, safety, rules and regulations
coaching jumps
breefing and debreef before and after every jump
evening - debreefing
Prices:
Registration:
20 EUR
Jumpticket:
according to the actual jump ticket price

zurück
JUMP-TANDEM s.r.o.
Registration number: 277 05 587
VAT ID: CZ277 05 587
e-mail: tandem@jump-tandem.cz
HOT-LINE: +420 724 175 175
Verkaufsstelle, Büro:
Loosova 262/1
CZ - 638 00, Brno
Offen:
Mon - Fre: 9:00 - 17:00
Dropzone Prostějov
49.4451586N, 17.1306897E