Open Czech FS 4-way Nationals 19.-21.8.2022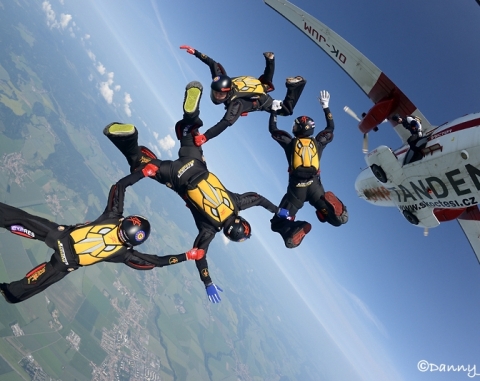 You are welcome to join the Czech Open 4way Nationals 19.-21.8.2022 at the Prostejov DZ
We start on Friday 19.8.2022 but if you want to train from the same aircraft please let us know and we will organize a training camp on Thursday or even earlier if we have three teams at the DZ. As you know the Let 410 is one of the most comfortable jumping plane in the World with large door and comfortable seats so you will enjoy every moment during the training from 4000+ meters.
We have continental breakfast from Friday morning and cold Czech beer during every evening. BBQ and lot of tasty food every day. 
Swimming pool, terrace, team rooms, camping site and lot more is our standard.
This year even new asphalt 5m diameter podium for training and 2 mockups for exit.
And expect a great prize giving ceremony with big party, BBQ and good vibes music. 

zurück