JT Fest + WSPG and Czech WS national 14.-19.7.2020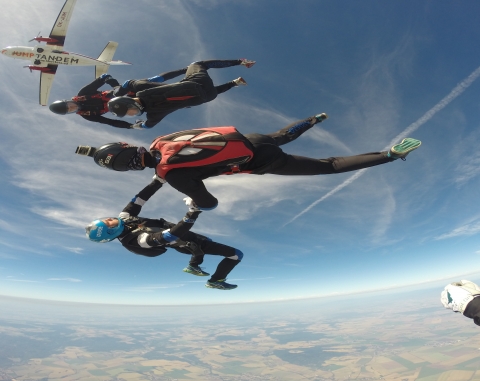 JT FEST vol. 4

- FF & FS BOOGIE WITH WORLD CLASS LOAD ORGANIZERS

- WINGSUIT PERFORMANCE GAMES - WSPG

- SKYDERBY COMPETITION / WS rodeo / Tracksuit distance / Naked distance

- CZECH WS NATIONALS

World class LOs on every FF&FS load

LOs: Alexey Denisov, Vendy Harasimová
Want to try FF, FS, WS but have no idea where to start? At the JT FEST we have many LOs brimming with excitement.
We have for you great facilities, super aircraft, world class load organizers, free beer, big parties, lot of fun, new skydiving experience and new frienships...
JUMP-TANDEM has many experince with organizing FAI First Category events like World Championships, World Cups, European Championships as well as Big Skydiving Festivals...

More info: http://www.jumptandemfestival.com/
WSPG
Also this year JT Festival hosts WSPG Competition as well as Skyderby competition (wingsuit distance, tracking, naked tracking, wingsuit rodeo).
WSPG competition also will be a part of Czech Nationals.
Schedule:
July 14 - arriving
July 15 - training, Skyderby competition( tracking, naked tracking, wingsuit distance and wingsuit rodeo), WSPG competition orientation jumps and when finished official start of the competition may follow
July 16-17 - WSPG competition. All jumps in WSPG competition will be counted in Skyderby competition
July 17 - Final jumps for WSPG and Skyderby competition. Prizegiving ceremony.
July 18 - Weather day for WSPG competiton.
zpět na výpis